McCann's Fearless Girl won 18 awards this year including four Grand Prix at Cannes Festival.  The campaign for State Street Global Advisors (SSGA), a leading asset management fund, involved putting a bronze statue next to the wall steers iconic 'charging bull.'
State Street Global Advisors launched its index fund which invests in gender diverse companies that has a higher percentage of women among their senior leadership. State Street Global Advisors brief to McCann was to promote female leadership and gender diversity to encourage companies to recruit women to their boards.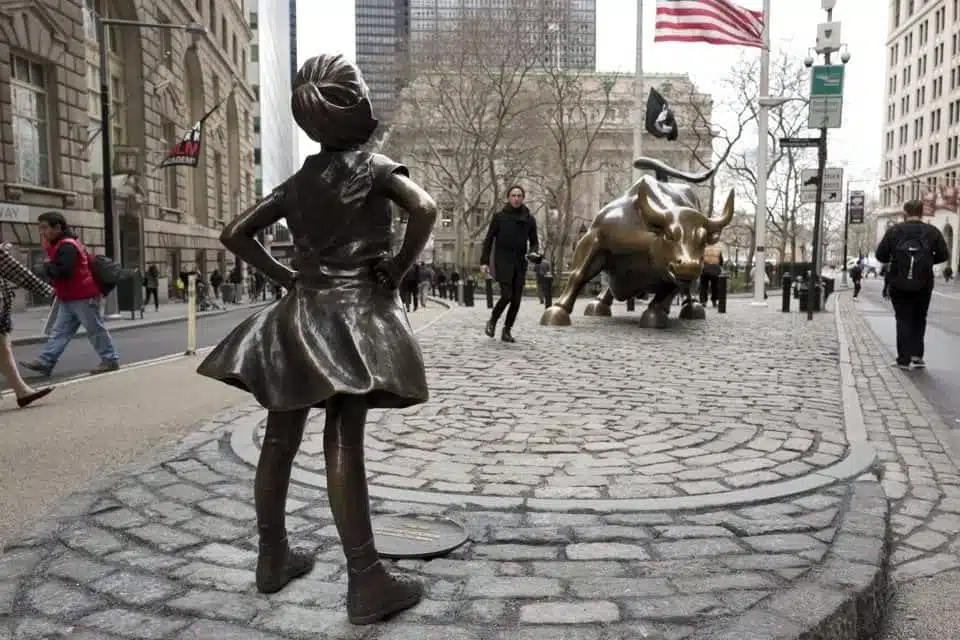 The bronze statue was designed by American Sculptor, Kristen Visbal. McCann worked along with Kristen on mood boards of how the girl could look like, including her possible stance, posture, facial expression, clothing and hair. McCann named the statue Fearless Girl to make sure that crowd doesn't call her by a different name.
"I made sure to keep her features soft; she's not defiant, she's brave, proud, and strong, not belligerent. The piece is pungent with Girl Power!"

– Kristen Visbal, American Sculptor, Designer of Fearless Girl
After the statue was finalized McCann's copywriter, Tali Gumbiner had the most difficult task of writing the plaque that will be placed at the girl's feet. The copy was a crucial part of the entire campaign because without it the statue would end up becoming a piece of public art. The final words on the plaque read 'Know the power of women in leadership. SHE makes a difference' followed by the state street logo.
"I have never spent more time writing anything in my life. You can't brand these projects too heavily. I can't stress that enough – if she was heavily branded it would have killed her. People would be like 'I don't want to pose with something that is so clearly an ad."

– Tali Gumbiner, Copywriter, McCann 
The statue was installed at Wall Street on March 7th, 2016 just a day before International Women's Day and the rest, as they say, is history. According to estimates from Apex Marketing, the statue resulted in $7.4 million in free advertising for SSGA. The size of SHE fund increased by 374% as a consequence of the campaign.
"I would say simply that Fearless Girl gripped the world's attention, and it will do for years to come. Its simplicity in the use of symbolism transcends geography, it transcends language, it transcends culture. For us, while it is a girl, it elegantly captures women's journeys and our path the empowerment. And it also encapsulates our hopes and our ambitions for every little girl in the world."'

– Wendy Clark, CEO of DDB, North America