You don't plan your Sunday evenings reading about Neural Networks, but this one was different. I stumbled upon this story which connected a cucumber farm to a neural network. The story goes like this back in early 2016 Makoto Koike a former embedded systems designer with Japanese automobile company started helping out his parents with their cucumber farm. Makoto after working for few days realized that his parents were spending enormous amounts of time on sorting cucumbers by size, shape, color and other attributes.
The tricky part of sorting cucumbers was that the Japanese farming industry doesn't have an industry standard for classification of cucumbers. During peak harvest seasons his parents would work close to eight hours sorting cucumbers into nine different classes. Moreover, sorting was not an easy task considering one needed experience to identify small scratches, to check whether they are crooked or have prickles.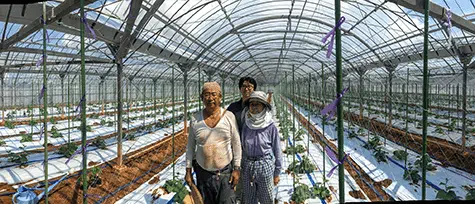 ---
Considering Makito's background, he decided to explore whether machine learning could address the problem of sorting cucumbers. Using deep learning for image recognition he spent the next three months taking 7,000 pictures of cucumber sorted by his mother to upload them on a neural network using Tensorflow (Google's Machine Learning Library). Using deep learning he has been able to sort cucumbers with over 70% accuracy and is looking forward to using Google's Cloud Machine Learning Engine to enhance the accuracy further.
Makito's story refers to one of the many use cases of neural networks. Neural Networks function exactly like the human brain. Neural Networks are formed by hundreds and thousands of simulated neurons connect together similar to our human brain's neurons. Neural Networks can be used for pattern recognition, generalization and trend prediction.
It turns out that Neural Networks already have a significant presence in our life. Facebook uses its neural network DeepText which recognizes events, people, places and more. DeepText also understands the context of a conversion like shown in the example below. Facebook is working on enhancing the capabilities of its Neural Network to identify slang and word-sense disambiguation.
So what possibilities do Neural Networks hold for marketing? For marketers, it becomes imperative to understand how neural networks work and how they could make our tasks easier in the days to come.
Marketing Intelligence & Automation
Microsoft used BrainMaker Neural Network to gather insights from its current direct mailing campaign. Neural Network accessed data to understand over 25 variables pertaining to twenty direct mailing campaigns. The network trained itself using this data to arrive at its recommendations.
Just to share the scale of the exercise Microsoft was sending close to 40 million pieces of direct mails to its 8.5 million registered customers. The first set of mailers is always sent to the entire customer list while second mail is sent to only people who respond to the first mail.
Using BrainMakers recommendation Microsoft was able to increase its response rate from 4.8% to 8.2% while reducing its cost by 35%.
Publicis launched 'Cosmos' powered by artificial intelligence from Microsoft last week to help clients with marketing transformations. Cosmos using its neural network can learn from existing data from brands and make recommendations in media buying & planning, scheduling, and other aspects.
Media agencies have also started using artificial intelligence to drive insights and make smarter media decisions. Maxus has been using an AI tool named 'Lucy' to process and rearrange data more efficiently. They used the tool recently for a hotel chain to understand visitor profiles and how they overlap across its business in economy & high-end hotel offerings. Analyzing the data helped Maxus to devise a better media strategy for its client.
"AI is not going to rupture media agencies. Technology like this will be how we evolve," – David Gaines, Chief Planning Officer, Maxus
Dole Asia recently used an Artificial Intelligence platform named 'Albert' for its digital campaign. Albert was able to autonomously manage the media buying, planning and placement for the brand. Dole's campaign resulted in 89% increase in sales compared to previous year. Albert's neural learning abilities were able to make media recommendations like shifting media budgets to mobile when it saw a 40% increase in engagement rate for the Facebook campaign on mobile devices.
Visual Listening
Visual listening is an uncharted territory for most brands. Over 350 million photos are posted on Facebook alone every day. Most social listening tools have taken notice with the launch of visual listening capabilities. Crimson Hexagon has released capabilities for image analysis that enable brands to identify logos used in pictures.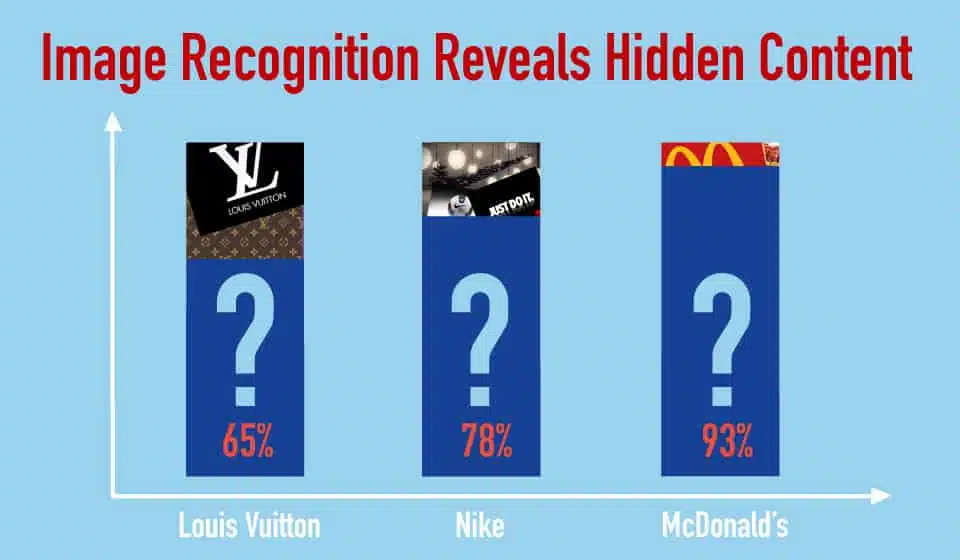 With image detection, brands can know when their logos are shared online. The team at Crimson Hexagon suggests that with image detection capabilities brands can move from the share of voice to share of eye.
"So many posts get shared across Instagram, Pinterest and Snapchat on a daily basis, and we don't know how much value that's creating for our brand or where our logo is being shared. With image analytics from Crimson Hexagon, we're able to see where our logo is used and what the overall halo effect is on our brand," – Daryl West, Social Media Insight Lead at O2 Telefonica UK
One of the earliest usages of neural network was face detection, today with the power of neural networks brands can detect when their logos are used online. Neural Network gets better over time due to self-learning capabilities. Brandwatch will also soon launch its capabilities for visual listening.
Content Intelligence & Automation
Publishers are already using tool like Contently and Chartbeat to gather insights from content marketing programs. With the advent of tools like Atomic Reach powered by artificial intelligence, this could move further.
We are not far away from a future when a tool powered by artificial intelligence scans the internet look for a relevant topic based on trends along with a focus keyword and provides a draft of an article that can be written to reach readers. We have covered content intelligence and automation in an exhaustive piece published some time back.
Design Intelligence
Deep learning is already used to create fake images or enhancing images. Deep Dream uses a mashup of two images to create its own version of psychedelic or abstract art. Deep Dream was started as a project to understand what a new neural network can see in any given image.
In 2014, a new type of Neural Network emerged named Generative Adversarial Network (GAN). GAN uses unsupervised machine learning, implemented by a system of two neural networks competing against each other in a zero-sum game framework. GANs can be used to create photo-realistic images which can have a broad range of applications right from retail to industrial design.
Adobe has been working on its own Artificial Intelligence platform named Senesi which is making designing simpler by identifying elements in a photo; the platform can view type and identify it and also recreate it for the designer. While Neural Networks are not going to replace the designers they will make their life easier by automating the regular set of tasks.
Neural Networks will vastly improve in terms of technology in the future. Marketers have to understand Neural Networks and how they can aid marketing to be prepared. Although relying entirely on neural network can prove too expensive like in the case of US Military. While neural networks are real, always remember simulating human consciousness or emotions are still the realm of science fiction.