Content Creation involves crafting content for a defined audience based on a predefined context. Content creation is the most difficult part of the entire process.
What does Content Creation Process involve?
Content writing is both art and science. It starts with research process to identify suitable topics or themes. The research process can leverage tools to find trending topics and keywords. We listed some of the tools that you can use for research below:
Quora – Find questions and views on topics.

BuzzSumo – Find content with high virality.

Ngram – Search Google Books for trending content & keywords over the years.
Google Search – Finding existing websites that already rank for a certain keyword or phrase.
The research process will enable you to plan the structure of your article. You can choose to create, curate or co-create the content post the research phase.
Create: Your editorial team will create the content based on insights from research.

Curate: Spin-off of existing content with extra inputs.

Co-Create: Developed content in partnership with a third party.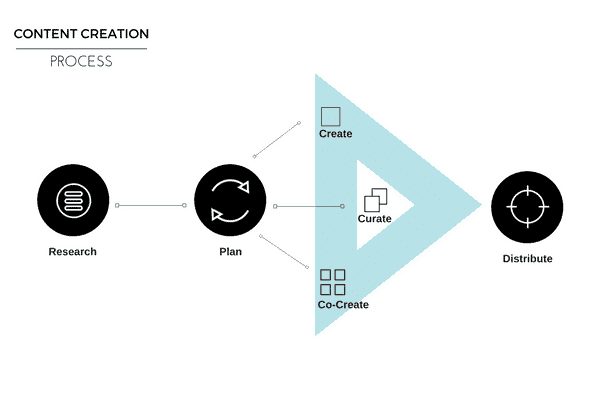 How do I decide on which Content formats to use?
Deciding which content formats to use can be tricky. Before deciding content format map it to the audience persona.
Use long-form content when your aim is to provide more insights into a certain topic. Prefer short-form for digital consumption as viewers have shorter attention span.
An ideal content mix should have both short-form and long-form content. We recommend using the bite-snack-meal model for the content mix. The split between short-form and long form content usually is 60% – 40%. As creating long-form content is more time-consuming compared to short-form content.
How much content should I create?
When it comes to creating content, there is no industry standard. The industry debate on quality vs. quantity still prevails. We recommend using the crawl-walk-run model to test your content creation capabilities.
What are the best practices when it comes to content creation?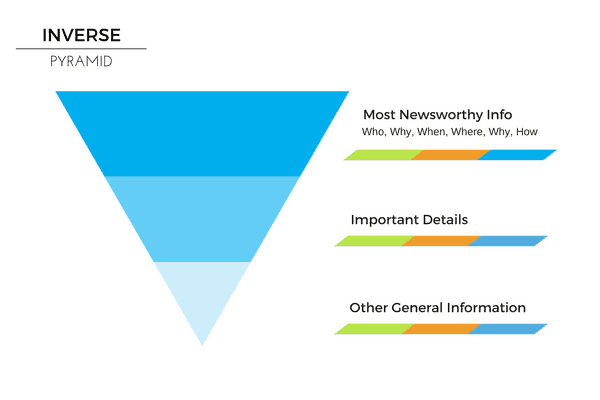 Start by designing your content style guide to defines the tone, formatting and image usage

. 

Use Inverse Pyramid writing style for brevity and easier consumption.

Use data points to substantiate facts when required to build credibility.

Keep a delicate balance between visuals and text content to break the monotony.

Experiment with narrative styles until you find your own style.

Repurpose long-form content into different content formats.

Write about trending topics to improve the reach of the content.
Next Section: Content Distribution