Redesigning means a lot more than giving your website or mobile app a new look. Its means delivering what your visitors have been asking for and when they need it. Redesigning is a tedious task and involves a lot of planning right from drafting your goals.
2015 has truly been the year of responsive designs and publishers are making sure that both content and design are device agnostic.
So here is our pick of Best Website Redesigns of 2015:
Mahindra:
Companies especially large conglomerates somehow feel that it's their responsibility to make sure that the visitors read through as much content as possible to understand why they exist and how does it make a difference. Mahindra Group's website is a breath of fresh air as Ananda Mahindra himself quoted on his Twitter account that he wanted the website to be series of stories about how Mahindra Group was making a difference to lives of people and businesses.
Yatra:
I have to admit here that I have been a regular user of Yatra and the redesign makes the site user-friendly and visually more appealing compared to old design.
Jet Airways:
As far as air booking is concerned most people prefer Travel OTA (Online Travel Agency) over airline websites considering most private airline websites are way behind in user experience compared OTA's so Jet Airways taking the lead in redesigning its website is a pleasant change.
Snapdeal: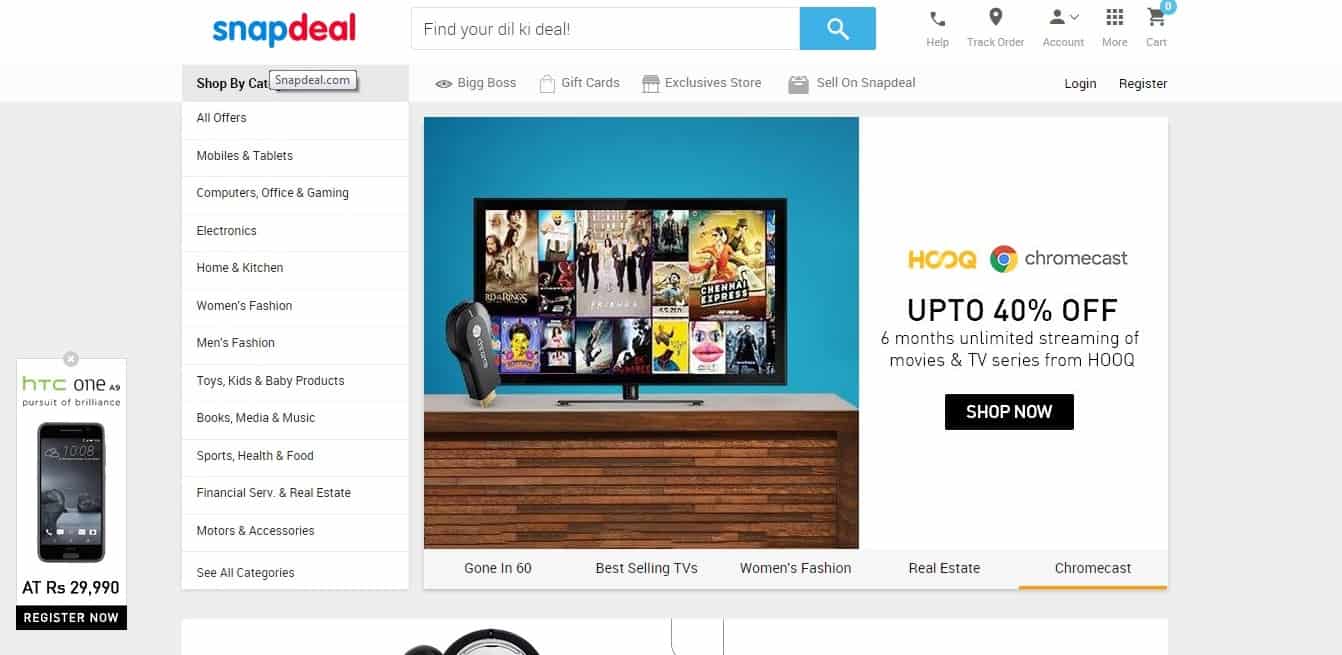 Yes, they did update their website this year but the reason I wanted to mention Snapdeal is because of the iPad app. Yes, the Snapdeal iPad app has been consistently rated among the top free apps on App Store. They have been experimenting a lot lately like the animated logo doodle they put up on the website during Diwali which wasn't like anything they have tried in the past.
Flipkart:
No, I will not be talking about the app-only strategy but the revamped mobile website has been loved by the users and designers equally.
Accenture:
Accenture has taken the lead in redesigning its website and has now become the new benchmark for B2B brands in terms of design. The focus with the redesign has largely been about making the content responsive as well. To reduce tons and tons of content that B2B brands produce and distil it to the audience in a format that audience understand is an art that only a few brands really understand.
Housing:
All hail to designers at Housing! Yes initially when the site launched with the big bang campaign and surrounded by lot controversies led by statements made by its erstwhile founder some designers felt that old design was better in terms of finding content, but I must admit that the team has made some serious effort at designing a really good user experience and they have also tried new features like the slice view which are really fun to play with.
PayTM:
PayTM has tons of services to offer which makes it difficult to organize information and keeping all the constraints that they have the website is very user-friendly and wallet addition also resolves the issue of refund in case of transaction failure.
Simplilearn:
EdTech gets way to little attention in India that's why I decided to include Simplilearn. The website redesign organizes information better and also makes sure you don't feel like you haven't landed in a marketplace where every product is shouting out loud 'Buy me!'
The Next Web:
What can I say about 'The Next Web'. This has to be the best redesign of the year. Certainly a class apart. The fact that a lot of guys have completed copy this design is a testament of its success.